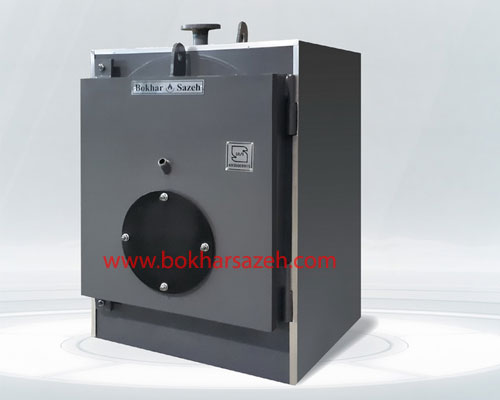 Bokharsezeh galvanized steel warm water boilers are designed and produced on the base of Italian plan and Shell Boiler of Welded Construction of Welded 1982 B.S 2790 Standard, and are available in capacity range from 100.000 kcal/h to 3.000.000 kcal/h, depending on the requisite capacity, and horizontal, fire tube, wet back 2 pass and 3 pass models, with high efficiency and quality and applicable with different fuels (gas, gasoil, mazut).
System production operation initiate by Bokharsazeh Technical & Engineering Unit certified by Industrial Research and Standard Institution.
Here some advantages of Bokharsazeh galvanized steel warm water boiler
-Elimination of coil tanks
-40% decrease in energy consumption of thermal systems
-Loss obstruction of central thermal system in summer (due to separation of warm water production system from heating system, heating system and equipments are active during winter, result in less depreciation of thermal systems.)
-Enjoy abundant hygienic warm water without piping system and coil tanks or thermal exchanger
Direct warm water boilers are suitable and economical for places with high warm water consumption such as hotels, training garrisons, dormitories, factories, industrial kitchens, swimming pools, and above ten unit residential complexes.